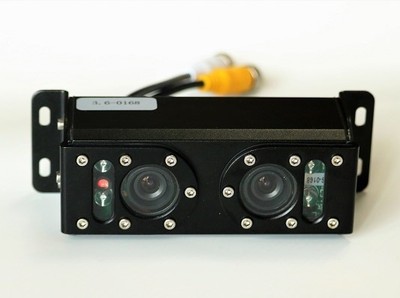 Many customers has interests to test our bus passenger counter with their own cameras. We don't encourage such joyful test. Unluckly only our binocular cameras can work normally with our counter. Because:
1. Special Structure: the structure has many special experience during installation on rich kinds of buses in the world. To keep cameras vertical to the floor and kind of special installation case. The lens also must keep strict horizontal otherwise the image will be abnormal.
2. Visual Technology: 3D binouclar visual technology require special calibration, distance, lens and other sections will be considered to generate a new Camera Parameter File. WIthout it, counter can not work accurately with binouclar cameras. And the paramter file are encrypted.
Binocular cameras has such special requirement, cameras must be confirmed and never moved. If moved, everything will lose reliablity and cameras must return factory to repair.